Okay, a new feature I want to include in my blog is my ebay. I know it doesn't have anything to do with saving money. But for me, it's a great way to make money! As I have said before...I don't make a tremendous amount of money on ebay but I have done well enough over the years and you get out of it what you put into it. Meaning...at times, I have made over $1000 a month on ebay but I was working very hard at it. Listing a lot, sewing a lot and finding as much as I could to sell. Then there are those months...we all have them...end of the school year picnics, birthdays, just all around hectic times. During these busy times I am not always able to list as much and may only earn a $100 or $200 on those months...if anything at all.
I make children's Custom Boutique Applique clothing. And if this is a category you follow on ebay, you know there is money to be made doing this. For the past 8 years I have very much enjoyed making children's clothing and selling it on ebay. My favorite thing to make is the applique overalls, jeans and shirts. I love to make things for the holidays. Fall and Christmas are my busiest times of the year....it actually starts in July or August for me and runs through Christmas. So I will be very busy over the next 6 months with sewing and ebay. I will keep you posted on my blog of my progress and sales.
Here are a few current auctions I have listed...if you wanted to follow and see how they do.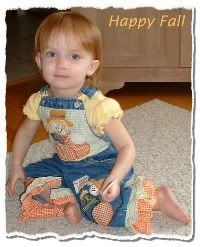 Pumpkin T-Shirt Auction!
Pumpkin Patch Applique Overalls Auction!